Introduction
If you are the owner of a WooCommerce based shop, you are probably looking into various ways to increase your sales.
There are various ways to achieve this, including building a strong email marketing strategy, including a scarcity mindset, improve SEO, showcase your best-selling products and many others. Today I will focus on the cross-selling strategy and how to achieve this hustle-free.
By default in WooCommerce, when creating a new product there is are options to link upselling and cross-selling products but this is very time consuming, especially if you have many products in your store. This also means that you did your research and know the best products to recommend.
Many big names are using this tactic so that whenever you add products to your cart they know exactly what to recommend to you next. This is best achieved by using Machine Learning Artificial Intelligence that smartly analyses all the past orders and automatically predicts the products that sell the most with the ones in your cart. Using this tactic Amazon has increased its sales by 30%.
If this sounds like a big or expensive addition to your store, it is actually not. We have created a plugin that does all the hard lifting for you and the only step you have to do is to install and activate it.
Wootomation
Wootomation can be downloaded for free from the Official WordPress repo. The way it works is it analyses all your store's historical orders and saves all the recommendations in a separate table in your database. All this is done in the background in a non-intrusive way so it doesn't affect your website's performance. When a customer adds a few products to the cart, even if he/she is a brand new customer, the plugin then checks products against the recommendations and displays the relevant products on the cart page, just before the customer is about to check out.
As these are mathematically the best products to recommend for the product or combination of products your customer has in your cart, it has the highest possible chance of converting. This tactic allows you to increase your cart total average in a smart and light way, with little to no work from your side.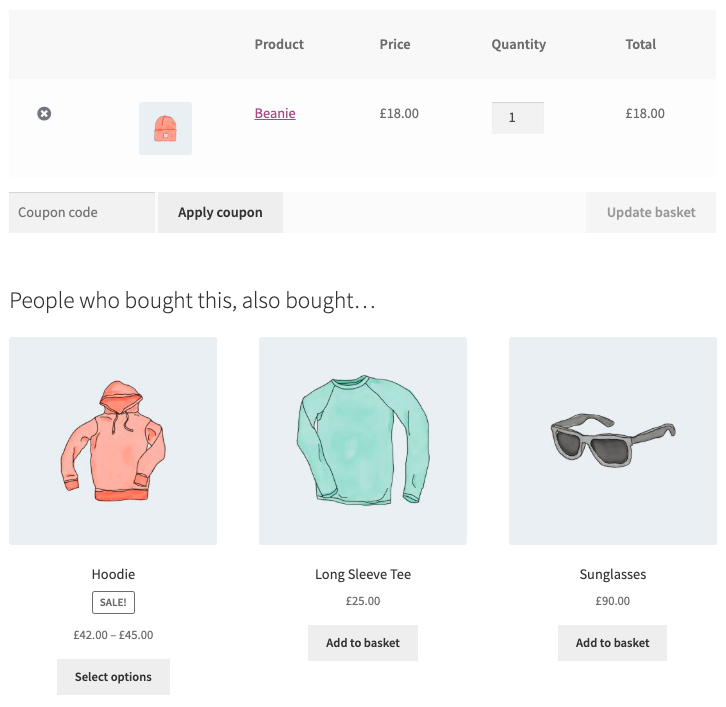 Real life example
Imagine you run an e-commerce grocery store. Wootomation's AI will analyze all the past and future orders and realizes that a lot of people buy milk, bread, and butter together. This means that even for brand new customers when they add bread to their basket, they will be recommended milk and butter.
Demo
https://demo.wpharvest.com/shop/
Support
Being on the WordPress repo, it comes with a support platform to report any issues as we as to ask for any features that you would like to see implemented.
Conclusion
In conclusion, if you are looking to increase your revenue from your WooCommerce based e-commerce shop, this AI-driven cross-selling technique using the Wootomation plugin is definitely worth a spin.